All articles by Doroto
Overview of Inheritance and Estate Planning under Chinese Laws
Over the last 10 years, I and my team have been offering legal services related to inheritance and estate planning for clients from many other countries outside of China. We have written a number of posts on this blog in that regard.
As per request from an American lawyer, Ms. Jiah Kim, who specializes in cross-border estate planning catering to her American clients,…
Happy New Year of Pig from Landing Law Offices in Shanghai
In China, today is the first day of China lunar new year of pig.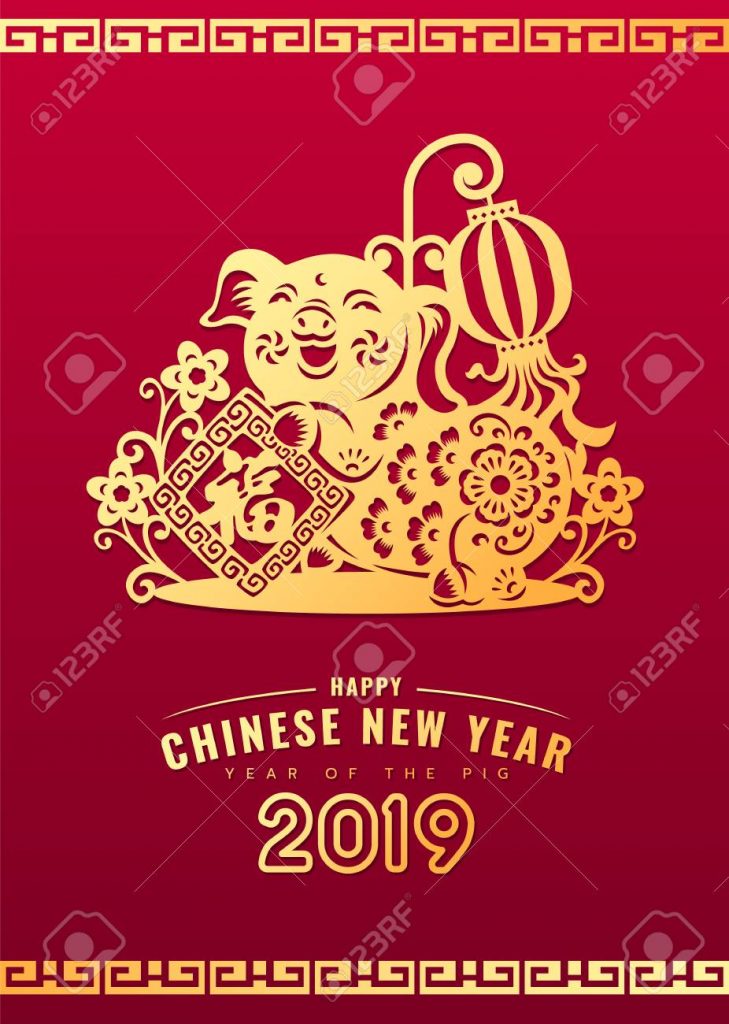 The whole country is in a happy mood. A 7-day holiday has started from yesterday. A lot of celebration activities are going on in all parts of the country, from Beijing China Central Television to local TV stations, from big cities to small towns.
China Lunar New Year or Spring Festival is a time for family…
The Ways of Moving Money Out of China by Individuals
This is a hot topic in today's China: how to move money in China to a foreign country. With the backdrop of the trade-war and tech-war between China and USA simmering with no assuring sign of cooling down, China economy has been hurt somehow, and 2019 is a tough year for China and in the meantime, United States is still looking buoyant, …
Child Custody and Visitation under Chinese Laws
International or cross-border marriages in China and with Chinese have been on steady rise in the past, and thus international or cross-border divorces have seen increase as well in China. We have been repeatedly approached by clients who wish to divorce in China with his or her spouse that is also a foreigner.
With regard to divorce (without regard to child …
Inheritance of Personal Properties/Chattels in China: a Real Headache
In most cases in the past years, we help foreign clients in dealing with inheritance or succession of real properties, mainly residential properties like apartments or houses in cities like Shenzhen, Shanghai, Guangzhou, Beijing and even Suzhou.
Ocassionally, we received clients' inquiries about inheriting chattels or personal properties (properties…
Make a Will for Your China Assets: why and how?
With so many Chinese emigrating to foreign countries while having substantial assets within China or so many foreigners holding China assets, it is no wonder that we have seen the increase of inquiries regarding estate plan for their China assets, mainly real properties, corporate shares or bank deposits.
I. Why Do You Need a Separate Will for Your China…
Inheritance of corporate shares of a China Company (IV)
We have already written a few articles regarding inheritance by foreigners of corporate shares (a stock company limited by share) or equity interests (a general limited liability company) in a China company, where typically the deceased is a Chinese citizen being a shareholder in a China domestic company and the heirs (often spouse and children) have already…
Case Report: new factual situation for lifting corporate veil under China laws
Limited liability has been recognized as one of the fundamental features of companies and corporations throughout world, which was heralded as great an invention as the steam engine.
Under Chinese laws and in Chinese judicial practice, it has proven that it is difficult to get the court to pierce the corporate veil, a metaphor referring to the limited liability…
Chose in possession and Chose in Action under Common Laws
This post is rather an effort of myself in learning property laws in common law countries.
As a lawyer, one of my main law practices is to help China's high net worth individuals to work out their estate plan under which very often clients wishes to allocate their assets or properties in both China and offshore countries. It is critical for me to understand…
China overhauls its individual income tax law
China has enacted its recently revised individual income tax law, a big overhaul of the law over more than 30 years from its inception.
Some of the changes will be set to have an impact on you, either foreigners or oversea Chinese.
1.  New Definition of Tax Residents
In the prior version of the IIT law, a tax resident is one who has domicile within China or otherwise…
New policy in China for curbing property market: companies banned from buying
In the past a couple of days, four cities in China, Shanghai, Xi'an, Changsha and Hangzhou, has announced that they will restrict corporate entities in purchasing local properties, a new round of efforts in reining in local property market.
For a decade, China (mainly the central government) has been wrestling with property markets. On one hand, the…
Tax implications related to your inheritance of overseas estates in China
Taxes are one of the major concerns of foreign heirs inheriting estates located in China.  What taxes are levied on the estates or the inheritance? Is there any way of optimizing taxes in China on acquiring and cashing in on the estate assets?
I. Taxes for Inheritance of Estates
(1)  No Estate Tax or Inheritance Tax in China 
In today's world, many countries…
Oversea Chinese from Canton (Guangdong): the way back to your roots
This is not something new, though I reckon not every oversea Chinese who are affected (in a positive sense) by the local policy really know about it.
I am talking about the policy stepped up by local Guangdong government back in 2011, entitled "Several Opinions on Earnestly Safeguarding Oversea Chinese's the Residential Land Use Right in Rural…
China Land VAT: how to avoid or defer payment of land value added tax
Land value added tax is a big cut of profits from property owners in China.
Land VAT is applicable basically in two scenario: (1) corporate property owners that sell properties, including foreign entities that hold China properties,and (2) individual owners of non-residential properties.
If the owner simply sells in the market for cash, then the land VAT …
Legal Implications on the choice of trustees for properties in China
It is no longer anything fresh for a foreigner to have assets or properties in China. The foreigner can  be either real foreign individual without China root or overseas Chinese or naturalized Chinese. So when those people set up trusts in their residing countries (outside of China) and wish to place their China properties (either real properties or shares)…
Inheritance of corporate shares in a China company (III)
This is the third post regarding inheritance of corporate shares in a China company. Again it is about a special situation that may become more and more in reality with more and more Chinese riches migrating to foreign countries.
I. Facts of the Case
In 2002, a Chinese husband set up a trading company with a third party, and business went well. In 2006, the husband…
International trade trap: who is your seller in China?
Not just a few but quite a number of foreign clients who bought goods from China complained about their Chinese sellers defrauding or otherwise defaulting under their purchase contracts, and when they tried to go after the Chinese exporters for damages or compensation, they found themselves unsure which entity or company they should sue.
The Tricks and Traps…
Nominee Shareholder Agreement under Current Chinese Laws
A nominee shareholder agreement (the "Agreement") used herein refers to the agreement or contract concluded between two persons (individual or body corporate) whereby A wants to invest in a certain company but for various reason he is hidden from public disclosure and instead, his investment is made and registered in the name of B who …
Overview of China Cyber Security Law and Implications on Foreign Companies
China Cyber Security Law ("CCSL") has been enacted and took effect (since June 1, 2017) for some time prompting many multinational companies to review and revise their internet policies and take actions to comply with the new law which has profound and far-reaching impact on their business operation in China.
I.   Overview of China Cyber Security…
Inheritance of corporate shares in a China company (II)
In the first post regarding inheritance of corporate shares or equity interests in a China company, we have discussed the general procedures of completing such an inheritance.
In this second post, I will specifically address the issue of inheriting the corporate share estate left by a foreign national who is a foreign investor in a foreign invested company…
Do I have a claim in the property bought with the funds from my spouse's parents?
Again this is a post for people who are caught in a divorce proceeding in either China or a foreign country but have marital properties located in China, in particular, real estate such as apartment, house, office or industrial premises.
As a Chinese tradition, parents often buy properties for their children even when they are very young or still babies. Nowadays,…
Inheritance of shares in a China company (I)
Readers may notice that most posts I wrote about inheritance of estates in China is related to inheritance of real properties in China. Indeed, there are more inquiries about inheritance of real estate than those about corporate shares or corporate equity interests from visitors.
With more and more people now holding corporate shares, the demand from overseas…
China Supreme Court interpretation on marital debts to save Chinese wives
We all love money but hate debts. In particular, you extremely hate paying debts incurred by others, even if debts incurred by your other half.
In response to the outcries from Chinese wives, on January 17, 2018, China Supreme Court issued a brief new interpretation (hereinafter the "New Interpretation") on how to decide on what debts shall be …
Inheritance of estates in China: you may have to resort to courts
If you are looking for legal information regarding inheritance of estates in China, the blog is for you. You may have read a few posts (how foreigners inherit estates in China, tax issues of inheriting real estate in China, multiple heirs inherit one piece of estate property in China, make a will disposing of properties in China) already and you know that the basic…
Happy New Year to you all!
Welcome to the new year of 2018. Wish you all have a prosperous and healthy year ahead.
I hope you have been enjoying and you are enjoying the posts on this blog.  I have tried my best to keep this blog informative and helpful to visitors that stumbled hereon.
In the new year of 2018, as always i will try to write about Chinese laws in respect of civil and commercial …
Company to transfer property title in China and tax implications
Recently a corporate client from Canada hired us for legal advice in its attempt to transfer a piece of residential property owned by its China subsidiary entity to one of its employee under an incentive plan that has been executed some 15 years ago.
The China subsidiary bought the properties 15 years ago in Beijing and at the same time, entered into a gift contract…
China inheritance tax not to come any time soon
At the end of last month, in response to an inquiry by a member from National Committee of Chinese People's Political Consultative Conferrence, China State Administration of Taxes published on its website its reply. It said:
(1) China has not levied inheritance taxes so far, and has never published any regulation on this or even any draft regulation on inheritance…
Overview of China Trust Law
Does China has its own version of trust law?  Many may not have a ready answer.
Yes, China does have its own Trust Law enacted back in 2001. This post will summarize the main provisions and talk about the main issues.
1.   Definition of Trust
Article 2 of the Law provides for the definition of trust:
"For purposes of this Law, trust refers to that the settlor,
…
Mainland and Hong Kong mutual recognition and enforcement of family court judgments
This is a new sign of integration of Hong Kong into its mainland. The two sides now mutually agreed to recognize and enforce the family court judgments delivered by the courts in the other side in full aspects, meaning that clients who have obtained a divorce judgments (child custody or other family issues decisions) from Hong Kong court (vice versa) can now request…
Loans made between enterprises in China still invalid?
For many years, loaning activities were tightly controlled and regulated, only duly licensed banks are allowed to lend money to the public, and loans made between domestic enterprises are often held as invalid, and consequently, the borrowed shall return the loan principal to the lender and interests are seized by the state. With this rule in place, borrowings…
Share Repurchase under China Company Laws – Commentary on China Supreme Court Ruling
[For a PDF version of this post, please click here.]
Sparked by court cases in private equity investment world recent years, share repurchase by the company (whose shares are being repurchased) has been a hot topic in the legal arena. Foreign investors in China may well be involved in such a share repurchase arrangements, and it is of interest to foreign investors…
Can company's creditors go after shareholders who have not paid up subscribed capital?
This is not a new topic on this blog. However, it prompted me to look further into the issue when I realized that in judicial practice, courts are actually very much divided on this issue.
Following the company registered capital reforms initiated back at the end of 2013, the market has witnessed many newly setup companies that have a huge amount of registered …
New notary rules to affect real estate transactions in China
On August 14, China Ministry of Justice issued a new notice entitled "Notice of "Five Forbiddances Concerning Notary Work", listing five notarisations that shall be forbidden in the course of notary businesses by notary offices and notary public.
Among the five forbiddances is the forbideance of conducting notarisation on power of …
Watch out your manager for your China business
Just recently a client of mine, a foreign company that has a subsidiary business presence in China, approached me for a service to investigate some suspicious dealings that were made by one of his senior manager in Shanghai subsidiary.
The foreign parent company apparently discerned something fishy from a decline in profits of the subsidiary company and commenced…
40% of Children of China's rich refuse to carry on family business
A recent interesting case has sparked interests in China's rich with regard to their family business continuation and inheritance.
A rich couple in China Jiangsu province was sued by their son to nullify a share transfer which was carried out by his parents without his knowledge in order to force the son to take up the family business to carry it on. Unfortunately…
American Legal Systems, a Summary of Foreign Lawyers Training Program at ILI
Just recently concluding a four-week long training program on American legal systems designed for foreign lawyers at International Law Institute (the "ILI"), I am very pleased to have attended this program which apparently bore a lot of fruits indeed in the end.
In memory of this valuable experience, I would like to jot down some interesting …
Sale of co-owned property in China
Properties, I mean real estate such as houses, apartments, condos, and offices, can be owned by more than one owner, resulting in co-ownership in a certain piece of property.
I.  Co-ownership under China Property Law
Under China Property Law, there are two types of co-ownership: tenancy in common and joint tenancy. However please be noted that the tenancy…
Notarization and Legalization of Documents to be Used in China
Documents originating outside of China shall be first notarized and then legalized at China consulate in that country before they can be used in China official proceedings such as court lawsuit, notary office or other governmental agencies.
In practice, I generally prepare those documents in bilingual version in both English and Chinese so it is easier for…
Security provided to foreign creditors by Chinese citizens
Here is the situation presented before me: a Chinese citizen who does business in Singapore (or USA) wishes to borrow money in USD from an American citizen, and the American lender requires security or collateral to guarantee that the borrower will be able to pay off the debts (principal and interest). Fortunately, the Chinese debtor has an apartment in Shanghai…
When a foreign testamentary trust involves a property in China
As I deal with quite a number of matters of inheritance by foreigners of estates in China, a few cases in which clients from Anglo-Saxon jurisdictions such as Canada and USA inherited estates left by their family members have involved trusts that are set up by the decedents, which are very interesting to me, a lawyer in China where civil trusts are rarely used in…
The Dilemma of Minority Shareholder in a China Limited Liability Company
Facts: a limited liability company ("LLC") incorporated in 2013 in China has two shareholders with the majority shareholder having 60% of equity interests (there is no share in a China LLC, and equity is expressed in percentages), and the minority shareholder having 40%. The Company has a three-member board of directors with the majority shareholder…
A New Understanding of Trust Laws-Close the Gap between Civil and Common Law Systems
You can download the PDF version of this post HERE.
Trusts have been hot in China recent years esp in the financial sector of China economy. As a business and family lawyer in China, I find it intriguing how the trust mechanisms can help with respect to estate planning for wealthy Chinese and business planning as well, which has prompted to further explore the world…
Citizen-state relation culture difference between China and the western countries
I have been doing research on trust laws for some time in particular the comparison between Chinese trust laws and those of the Western countries such UK and USA.b
An obviously observatory difference manifested from trust laws is that western countries recognize and allow its citizens to use trusts and other legal instruments to reduce and evade tax burdens…
A trust is an independent legal entity?
It is actually quite a predominant view that a trust is often considered to be an independent legal entity or in other words, a trust once settled, has come to have its own legal personality capable of engaging to legal activities such as owning properties or entering into contracts.
But it is not correct. Recent case rulings by American courts have confirmed …
China Divorce: divide corporate equities indirectly held by one spouse
A client asked an interesting question regarding her attempt to divide her husband's equity interests in a China limited liability company. Here is the story: the Chinese lady client got married with a foreigner husband ten years ago and now they are in the process of divorcing. The husband has invested indirectly through a BVI company, in a foreign-invested…
Foreign corporate owners of China properties: how to sell property and take money out of China
There has been quite a few inquiries in the past from foreign companies that own properties in China (either residential or commercial) on how they can sell their China properties and then convert the sale proceeds into foreign hard currencies such as USD or Euros and take the same out of China.
I wrote a post regarding foreign corporate owners intending to sell…
Fire the General Manager of a China Company
A foreign client approached me for advice to fire the general manager of its WFOE subsidiary in Shanghai.
Indeed,  firing a general manager can be a real headache in China.
Following the high-profile case in Shanghai, in which a fired general manager of a listed company wrestled with his employer and won (not really in a strict sense) the fight by having the …
Change title of China property based on a foreign court judgment?
A client from United States just got divorced with his American wife  through court proceeding, and in the American court judgment, a piece of real estate that was bought by the couple in Shanghai China was ordered to be owned by the husband only and the husband in turn will pay a sum of money to the wife.
Now the question is whether and how the husband can remove…
"Houses are for living in, not for speculating on" sounds sincere this time
This "houses are for living in, not for speculating on" has been out there since last December when China top leaders met up for an economic meeting. It has become a very popular slogan among either local governments and the media.
Since then, we have seen a steady increase of property curbing measures that are put in place by Chinese local governments…
China land ministry clarifies the mystery of how to deal with expired land use right
Finally, China Ministry of Land and Resources posted on its website yesterday a Q&A series in which the long-waited guideline on how to deal with land use rights that have expired in some cities in China.
Early this year, local government in Wenzhou, Zhejiang province was reported to be ready to collect renewal fee from people whose properties are sitting…