All articles by Doroto
China Civil Judicial System: 2+1+1
Brief Summary
As a jurisdiction of civil law system, the civil judicial system in China is different from those of common law countries, and China civil judicial hierarchy system can be summarized as "2+1+1", namely:
"2": Generally, civil cases shall be finally adjudicated after concluding of two instances of court proceedings, which are usually known as…
Inheritance of Corporate Stock of Public Listed Companies in China (V)
In the past, we have written four different posts about how foreigners can inherit corporate shares or equity interests in a China company. But none of those post addresses the particular issues related to inheritance of corporate stock of a public company or corporation.
If you wish to look back at those past posts, here they are:
Inheritance of Corporate Shares…
Case Report: Foreign Investor Take Back Shares Held by Nominee in China
China Foreign Investment Law was enacted and came into effect on January 1, 2020. It is a significant step of China in overhauling its piecemeal laws and regulations governing foreign investments in China in the past a few decades.
We have briefly introduced this law when it was published: China Foreign…
Landmark Victory: Guangdong High Court Order Lower Court to Exercise Jurisdiction Over Divorce of Two-Foreigner Couple
It has almost been two years till we attained this long-awaited victory for our client, removing the blockage for the two-foreigner couple to divorce in China court.
Indeed, at the time of receiving the decision of the appellate court, the client and us almost gave up. We didn't because there was no other solution…
China New Regulations on Cosmetics (III): Detailed Rules on Registration and Filing
We have written a post last July when China initially published its overhauled new regulations on cosmetics "Regulation on Supervision and Administration of Cosmetics" (the "New Regulation"), setting out the regulatory framework on cosmetics industry.
Since then, China State Administration for Market Regulation (CSAMR),…
An Update on Cross-border Litigations in China: Online Case Filing Platform Launched for Foreign Parties
From February 3, 2021, China's online court platform, a mini-program on WeChat, has launched a case filing service for foreign parties (for purpose of this post, including Chinese citizens residing overseas) to cross-border litigation in civil and commercial matters, a response to the current ongoing Covid-19 pandemic causing failure or delay …
Good News for Full-Time Housewives: China Landmark Case Ordering Compensation for Housework
According to news from Beijing Court Network on February 4, 2021, Beijing Fangshan District Court applied the new provisions in China Civil Code and awarded compensation to the full-time housewife in a divorce case for the first time.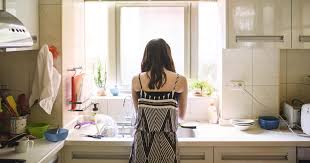 In the case, the full-time housewife Wang claimed that she was entitled to housework compensation because she was responsible…
Appoint Administrator for Your Estates in China
Estimated reading time: 7 minutes
You may have known that China has enacted its first ever Civil Code incorporating and codifying quite a few pieces of separate civil laws into one statute. The old China Succession Law was refreshed and replaced by the Succession chapter in the Civil Code.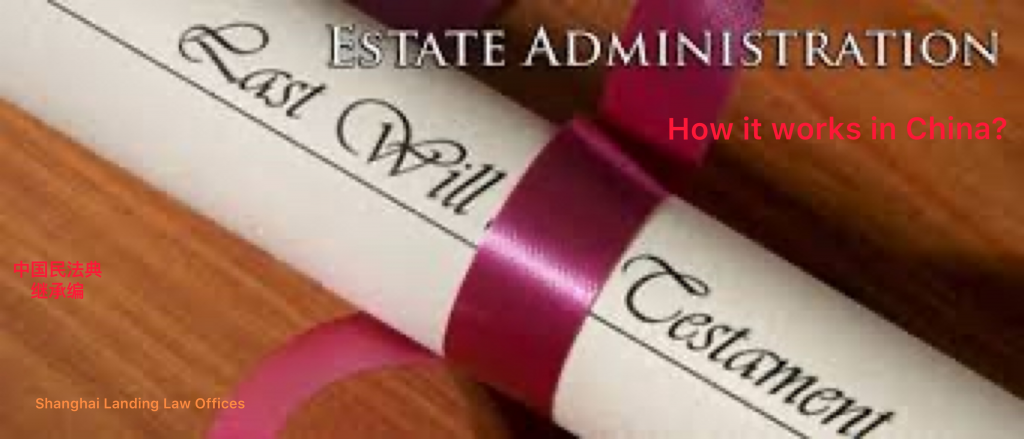 In the Succession Chapter of the Code, there are quite a few significant…
Borrow or Lend Money in China: Rules Governing Private Lending
Estimated reading time: 5 minutes
Recently, one of our clients is involved in a thorny private lending dispute in China. In providing legal advice to the client, we searched the latest regulations and related cases from which we obtained some valuable information to share. Here we summarized the key points which should be paid attention to in private lending…
The Cooling-off Period in Divorces and Its Impacts
Since January 1, 2021, with the promulgation of the Civil Code, the cooling-off period of divorce has been officially implemented in the divorce registration process, which has aroused widespread concern in the society. Some people suggest that this is conducive to preventing impulsive divorce and providing the spouse with the opportunity to repair their…
New Important Provisions related to Residential Properties in China Civil Code
Foreigners residing in China are bound to find somewhere to live, either rented or owned dwellings. As a cross-border legal service provider at Shanghai Landing Law Offices, we are keeping eyes on relevant latest legislation to update.
Civil Code of the People's Republic of China (hereinafter as Civil Code) has officially come into enforcement since…
The Requirements on Documents in Foreign-related Civil Cases in China
When disputes occur, foreigners and oversea Chinese may be involved in civil and commercial litigations in China, either as plaintiffs or defendants. As a cross-border legal service provider at Shanghai Landing Law Offices, we have been helping foreign clients in their legal battles in China courts for more than a decade.
Compared with domestic cases, foreign…
Steps and Procedures of Selling Residential Properties in China
Very often, we help foreign clients to sell their China properties after they inherit estate properties in China. Indeed, this has been a big part of my team's legal practice for over a decade. We don't just sell properties in Shanghai, but also in Beijing, Shenzhen, Guangzhou, and occasionally in Chengdu, Kunming, Suzhou and other cities as well.…
Transfer of Your Share in Tenancy-in-Common Property in China and Preemptive Right
Co-ownership of real estates is pretty common in many jurisdictions. To the best of my knowledge about foreign properties laws, most jurisdictions have basically two types of co-ownership of real estate properties: joint tenancy and tenancy in common.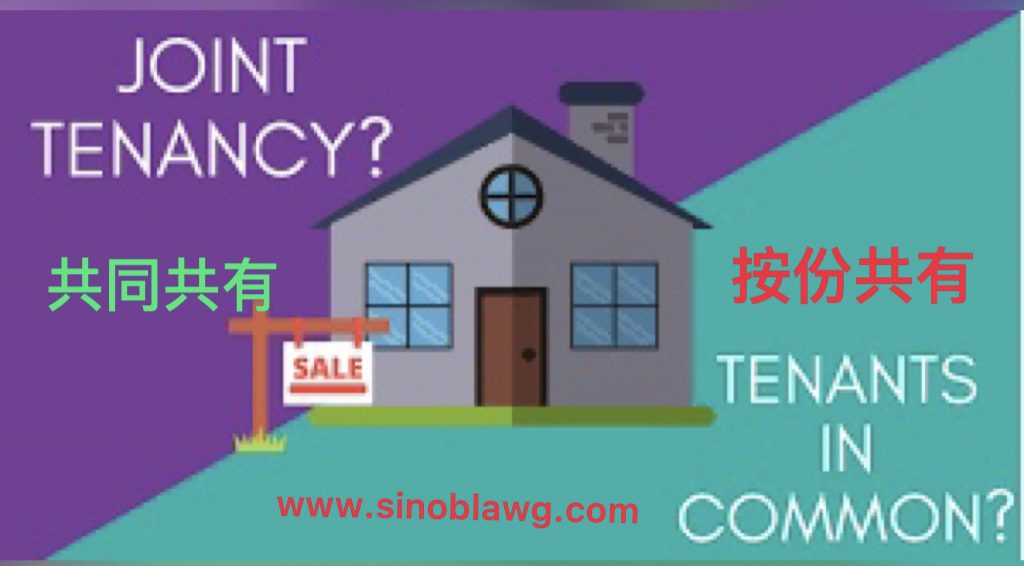 We have discussed some of the problems concerning tenancy-in-common properties in China in the past: …
Bona Fide Purchase of Company Equity Interests under China Laws
The legal doctrine of bona fide purchaser for value without notice is one of the difficult and elusive legal concept in the area of property law in many jurisdictions. It is always triggered by the fact that someone disposes of a property while he or she doesn't have the power or right to do so, the so-called "unauthorized disposition".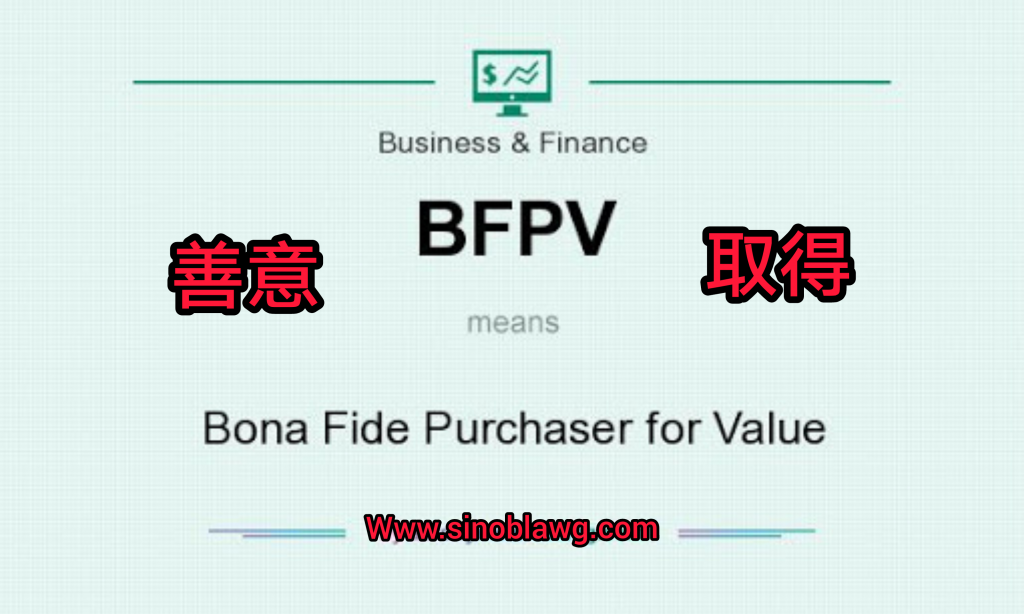 The already delicate legal…
When a Common Law Court Decides on Inheritance of China Real Properties: a Lesson from Vucicevic v Aleksic (2020)
I was referred to this judgment of UK court on the STEP Forum for UK practitioners.
It is interesting to see the problem arising in that case: a duly issued court decision by a UK court cannot be enforced in Montenegro simply because the UK court judgment failed to clearly describe the accurate address of the property in question.
I am a bit surprised by the fact that…
Steps for Incorporating a Foreign Direct Investment Company in China
It is sad that to date the whole world is still clouded by the Covic-19 pandemic, and we have all had a hard time for the virus.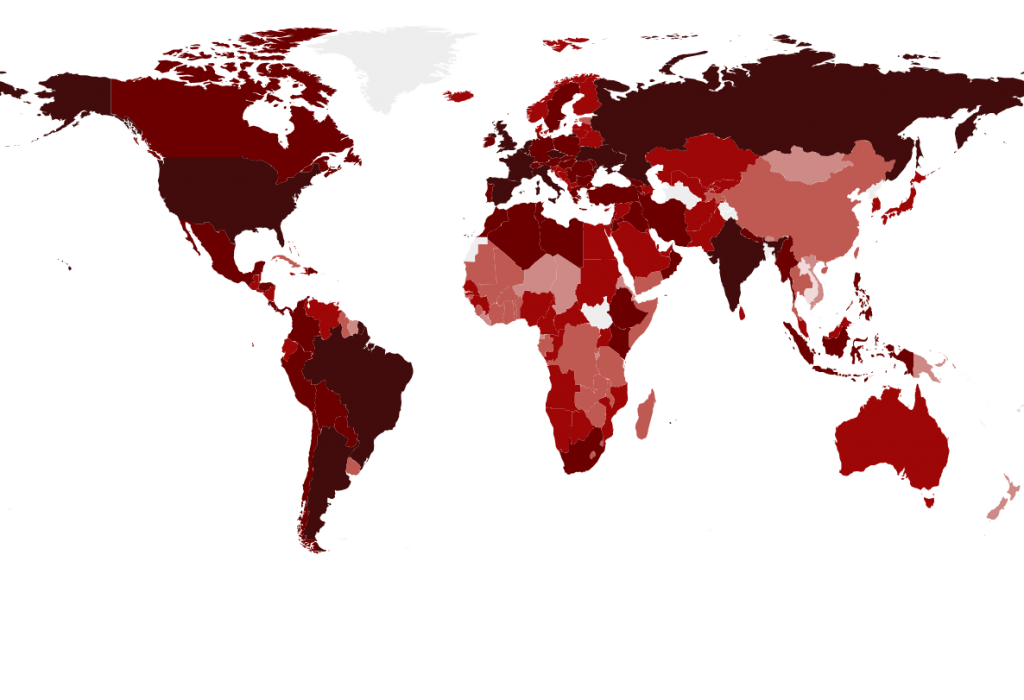 Though China was initially hit hardest early January and February, the country has however miraculously contained the virus quickly and effectively. Consequently, after a period of stringent…
Highlights of Changes to China Marriage Law Brought About by PRC Civil Code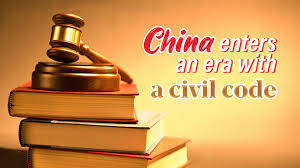 The highly expected Civil Code of People's Republic of China ("the Civil Code") was adopted by the 13th National People's Congress (" NPC ") on May 28, 2020 and will take effect on January 1, 2021, in which Part V is "The Marriage and Family". Upon the implementation of the Civil Code, the current China Marriage Law will be repealed simultaneously,…
Should I Write a Separate Will for My China Assets?
This question has been raised frequently over time. A recent inquiry was from a client in UK who has a couple of real properties in China. Upon working on his estate planning, he wondered whether he should write a single will covering both his UK and China assets or write a separate will for China assets. By the way, the inquirer is British, domiciled and habitually…
Right of Residence and Cross-border Estate Planning for Properties in China
Right of residence? Something you may have not heard of before in China. It is no wonder since this new legal concept is just recently created in China Civil Code, which has yet to take effect on January 1, 2021.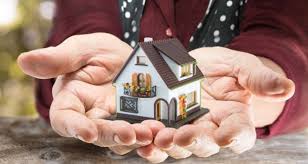 I. What is Right of Residence?
First, right of residence is a right in real properties, and to be more specific, a right created in…
China New Regulation on Cosmetics (II): Exports to China
Has any world big cosmetic name not set their feet in China yet? Probably not. China market is simply too big and profitable to miss. In 2019, the cosmetic market grew by almost 13 percent (equivalent to RMB 40 billion or approx. US$5.72 billion), to reach RMB 299 billion (US$42.8 billion), according to data published by the National Bureau of Statistics.…
Corporate Seal Fraud in China: the lesson learned from Tencent and Lao Gan Ma brawl
Just recently a piece of news has spiraled quickly among netizens in China. It is an interesting story between two most well-known Chinese companies: Tencent and Lao Gan Ma.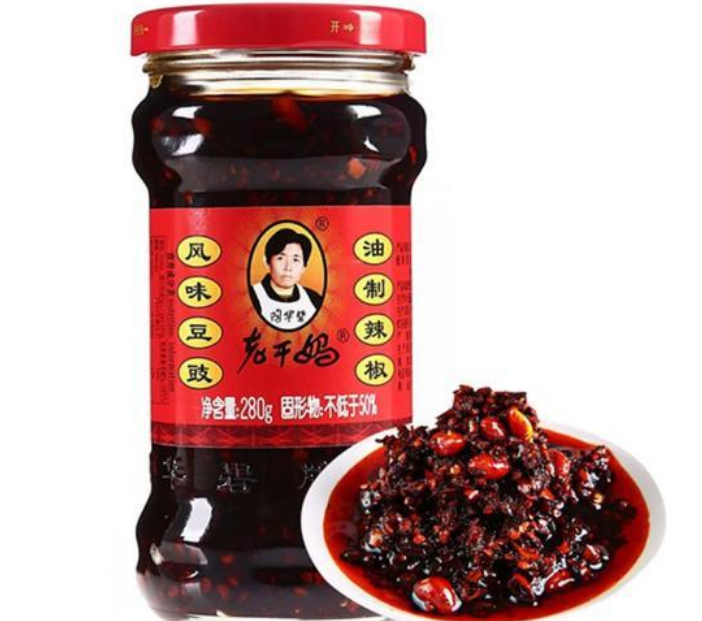 I. What Happened
On June 29, a court decision showed that Tencent had applied to…
Write Your Pre-nuptial Agreement under China Laws: Points for Attention
Cross-border marriages are no longer rare in China, so are cross-border divorces in China.
People who are about to get married have increasingly used pre-nuptial agreements to plan for their financial life after marriage. We have helped quite a few clients draft such pre-nuptial agreements.
However, please note post-marriage nuptial agreement may be void…
Shenzhen Property Market Update: Serious Curbing Measures Issued
Today, July 15, 2020, Shenzhen local municipal government stepped up new measures to curb local frenzy property market that has made many observers drop jaws.
However, in all other first-tiered cities like Beijing and Shanghai, the property markets have been pretty steady without much obvious rise or fall esp in Shanghai where I live and work, making Shenzhen…
China New Regulation on Cosmetics (I): Rules on New Raw Materials
On June 29, 2020, China officially published its long-awaited regulation on cosmetic industry, titled as "Regulation on Supervision and Administration of Cosmetics" (hereinafter "New Regulation").
It is kind of a surprise to see how many changes have been made in contrast to the draft that was said to be passed at the meeting of…
Cross-border Estate Planning: China Round-Trip Investment Rules
To many, estate planning is just a part of family law practice having little involvement of corporate and investment laws. It is no longer true in today's world when clients often have their major assets in the form of ongoing businesses, i.e., companies or corporations.
I. Why Round-Trip Investment Is Relevant
There has been growing demand among Chinese…
Inheritance by Foreigners of Bank Deposits in China
We have written a lot of posts related to inheritance of real estate (real properties) in China. Frequently, we get inquiries about and deal with inheritance of personal properties such as stock/equity interests in a company or bank deposits/cash in China.
It is worth a separate post because the rules regarding inheritance of personal properties are quite…
China Civil Code to Reform China Inheritance Law: Estate Administration and New Form of Will
On May 28, 2020, China has just enacted its first Civil Code, to be effective as from January 1, 2021, a long-awaited legislation that aims to codify China's fragmented civil laws. Brought under its umbrella are China Civil General Provisions (Chapter I), China Property Law (Chapter II), China Contract Law (Chapter III), China Personal Right Law (IV),…
Update on Shareholder Liability in Regard of Subscribed Capital in a China Company
We should have written this post earlier.
On this blog, in old posts, we mentioned the shareholder liability in regard of their subscribed capital contribution:
Can company's creditors go after shareholders who have not paid up subscribed capital?
Registered capital, the greater, the better? Not really!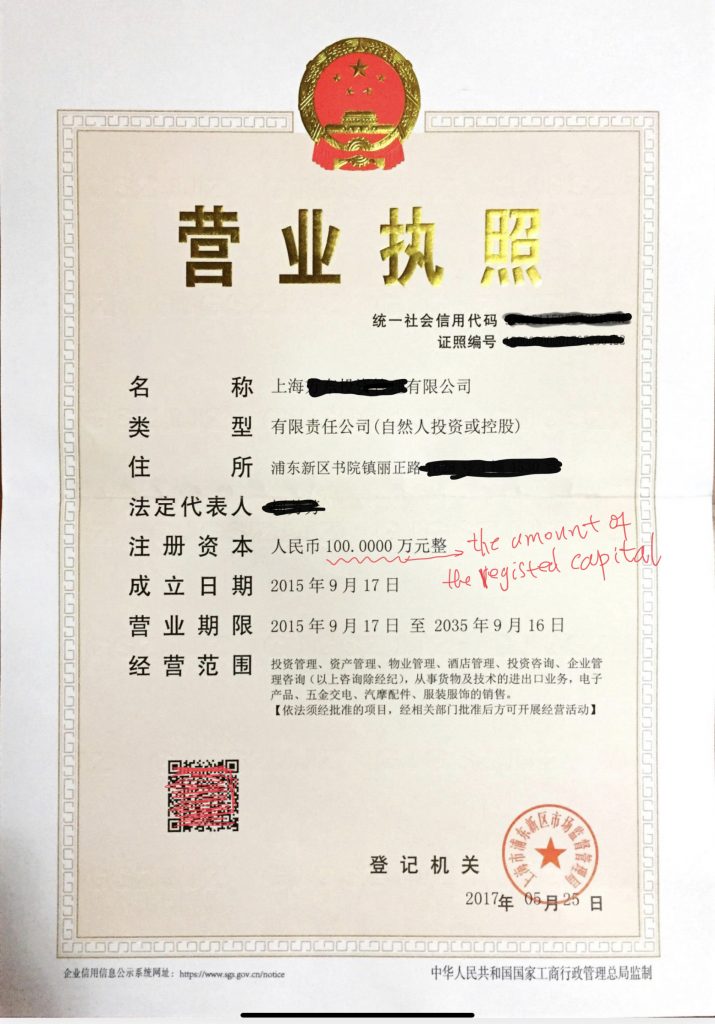 …
Cross-border Divorce in China: Choice of Law on Division of Matrimonial Properties
Recently we are dealing with two interesting cross-border divorce cases. The parties to the divorce don't have habitual residence in China but they have real properties situated in China that need to be divided and partitioned. An interesting legal issue regarding the choice of applicable law appears here that doesn't seem to be clear in judicial…
China Tax Update: new rules regarding China tax residents' overseas income
On January 17, 2020, China State Tax Administration (CSTA), issued an announcement regarding personal income tax on income sourced from overseas by its tax residents.
A few takeaways from the announcement.
I. China Tax Residents
As the same with definitions of other jurisdictions, a tax resident of one country doesn't have to be the citizen of that …
Three Ways of Inheriting Estates in China
I have written quite a few posts back in regard of foreigners inheriting estates in China:
How a foreigner inherit properties in China
Inherit Personal Properties in China
China Estate Planning: how to Deal with Your China Assets Generally
There are quite a few more articles in that regard, pls use the blog search function to locate them.
None of those posts have…
Video: make a will for your China assets and the points you need to know
My second video on YouTube channel (China Family and Business Laws) talking about how a foreigner or Chinese living outside of China should consider when they make a will for their assets in China.
I am still trying to accept my own voices and sounds when I find a bit strange. 🙂
Ok, here is the link if you wish to listen, and you are welcome to subscribe this Channel …
My YouTube Channel (China Family and Business Laws) Came Online Today
I know I should have done this much earlier, as part of my digital marketing efforts. However, to launch a YouTube channel posting videos is so much different from just writing posts esp when I have to speak English in the video.
But I understand a live person in the video will present a much better impression on audience. People who may need our help may have serious…
Export Non-Special Purpose Cosmetics into China
Cosmetics are big business in China. There are quite a few aspiring fortune stories in cosmetic industry. One is about a celebrity couple launching a new facial masks business that garnered billions of RMB in a couple of years. Recently, a young man that wears makeups makes a big fame on online video platforms among girls and women.
…
Selling Products Online in China? License Requirements
China markets are magnets to world business owners who want to sell their products to 1.4 billion Chinese consumers.
With China e-commerce developing so fast and pervasively that it has almost changed the mainstream shopping habits of Chinese society from bricks and mortars to online shops, to ride the tide, foreign businesses are looking into tapping that…
What Can You Do about Your Tenancy-in-Common Properties in China?
As you know from posts on this blog, we deal a lot with inheritance issues on behalf of foreign clients with respect to estate properties in China. Very often, such inheritance of properties (typically real estate properties) will end up in a co-ownership of the properties by two or more heirs or beneficiaries. Well, if the co-owners are on good terms, everything…
Property Seller Slips into a Coma, What About the Sale Contract under China Laws?
Real life can be complicated beyond imagination.
After working in cross-border estate planning for more than a decade, I just came to know a case brought to me by an inquirer which is intriguing to me as it should be the first case of its kind my all my past legal practice. By the way, I just gave some oral advice back then.
I. Facts of the Case
Here are the facts: a foreigner…
Cross-border Divorce with a Chinese Spouse and Assets – Jurisdiction Matters a Lot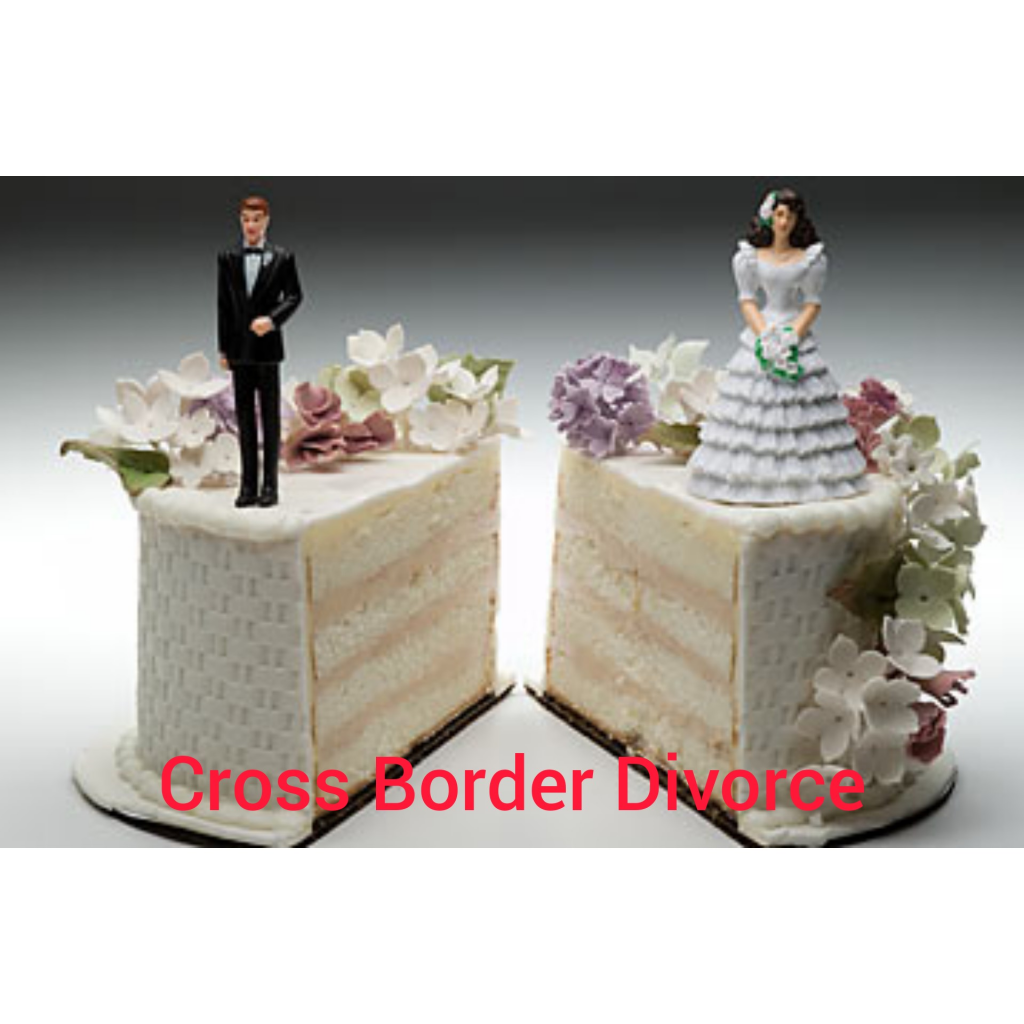 Years ago, when I talked with a foreign lawyer friend who used to work in China law firm about cross-border divorces, he mentioned about his parents divorcing across USA-Israel borders, emphasizing the importance of choosing the favorable jurisdiction to litigate. When I started to focus more on cross-border family laws, I have …
China to Overhaul Regulation on its Cosmetics Industry
Cosmetics are big businesses.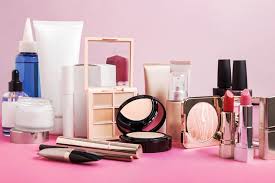 With China society getting more and more affluent, cosmetics consumption has been on steady rise over years, and all major brands in the worlds are now in China market. However, China's regulation on cosmetics industry has been lagging far behind reality, indeed a drag on this industrial innovation and progress. Most …
China's New Foreign Investment Law and its Implementation Regulation Taking Effect
China enacted its new overhauled Foreign Investment Law in March of 2019 amid trade war with USA, which has taken effect as of January 1, 2020, the day of yesterday.
As expected, China State Council shall step up the implementing rules to execute the Law passed by China Parliament or the People's Congress. The Implementation Regulation was published …
Bona Fide Purchaser for Value without Notice Rule under China Laws
We are family law practitioners at large. But our work involves not only divorce and estate issues, but also a lot real estate and corporate/investment laws.
In our daily legal researches, we notice that there are still quite a lot of cases involving frauds in real estate transactions.
For example I, a family member forged your identity card and cheated the notary…
Challenge the Validity of a Will Made under Chinese Inheritance Law
It is not a rare phenomenon: your elderly parents in China is being taken care of by a remote relative while you are overseas; after your parent dies and you think of carrying out inheritance of the estate properties (real estates, bank deposits), to your big shock, that relative (whether cousin or someone else) produces a will out of the blue which says that your…
Purchase China property in the name of your Chinese girlfriend or wife?
Very often we get inquiries from foreigners pertaining to purchase of China properties in the name of their Chinese girlfriend or wife for the reason that they are not qualified to purchase properties in China (China has placed restrictions on foreigners buying properties in China ever since 2006). But they are concerned about losing the property once their…
Do China Courts Have Jurisdiction Over Divorce of Two Foreigners?
With more and more foreigners working and living in China, we have received quite a number of inquiries from foreigners who wish to divorce their spouses in China who are also foreigners.
But what is the take of Chinese courts regarding jurisdiction over such cases? In other words, if such a case is submitted to China courts…
Guardianship Issues over Incapacitated Ward under China Laws
We are approached by a potential client inquring about an interesting situation: he and his mom are both living in Hong Kong, but his mom was actually incapacitated for some time and virtualy bedridden; now his mom has a property in down town Shanghai, French Concession Area, worth millions of dollars; he wants to sell the property to suppport the family and his…
A Big Victory for the Great Deal : Sale of Property in China
I have to say congratulations to our own team! We have just closed a great deal for our client in selling their house in downtown Shanghai, the French Concession Area (法租界).
The three-story house is the client's ancetral property that has been built for almost 100 years, a western styled building in the best location of Shanghai. What's more, this…
What A Foreign Executor Can Do About Estates in China
We have been helping and advising a good number of clients over the years who are the executors in wills made outside of China by testators, in regard of the administration and distribution of estates (real estates, corporate shares and bank deposits) located in the mainland of China.
Unfortunately in most cases, foreign executors would find themselves ending…
Hire China Lawyer for Handling China Estate
Just approached by a client from Southeast Asia who inquired about inheriting his Dad's estate in China, a real property in Shanghai.
He contacted me because he felt suspicious of something that must have gone wrong about his current lawyer working on the inheritance matter. It has been almost a year and the client has spent most of their budget for the …
Guardianship for the Elderly under China Law
Part of the estate planning services always concerns the caring of the elderly people. After all, we are all getting old each day and we all probably lose capacity to act on our own some day in the future.
Guardianship is the legal system designed for people of no or limited capacity due to young age or loss of mental capability, so that their interests are being taken…